Cosmetic & Restorative Dentistry
For modern dental services from a dentist with traditional values, choose the practice of Robert L. Coe DDS. Our office is based in Escondido, CA and is equipped with state-of-the-art equipment, technologies, and techniques. We work hard to make our services comfortable and help you achieve the results you need, want, and deserve.
Our team has the skills and experience to treat patients of all ages and provides cosmetic, restorative, and preventative treatments. It is our goal to provide you with affordable, honest services.
Helping You Achieve a Bright, Radiant Smile
Cosmetic Dentistry
Below are our treatments designed to improve the aesthetic appearance of your smile, boosting your confidence!
Our in-office and at-home teeth whitening systems are quick, easy ways to achieve a smile that is shades brighter! Our in-office treatment takes only an hour, whereas the at-home system is used over the course of a few weeks. Both treatments are much more effective than any over-the-counter strips or gels, and because you are working with a dentist, you can rest assured that the treatment is safe.
Porcelain veneers are thin yet strong, long-lasting shells that are bonded onto the front of the teeth to alter their appearance. Using veneers, we can change the shape, length and color of a tooth. Do you have a gap, chip or crack in your teeth that you would like to cover? Veneers may be the right option for you! Veneers are custom-shaped and colored to blend in seamlessly with your smile.
Restorative Dentistry
Restorative dentistry is the branch of dental treatments devoted to strengthening teeth and improving their function and appearance. At our office, we have the knowledge, experience and technology to complete more complicated restorations.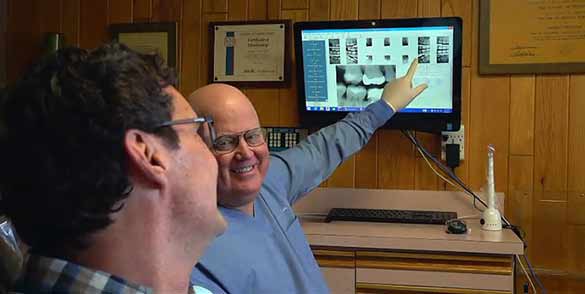 To learn more about our cosmetic and restorative dental services, or to schedule an appointment with us, contact us today at 760-743-1896.